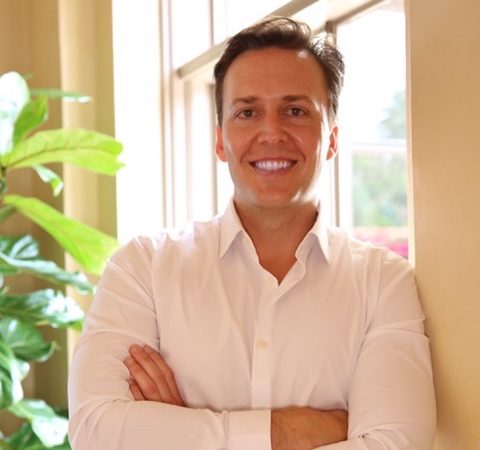 Collier Gregory
President & Managing Partner
Collier is a co-founder of Frontline Holdings, an investor and operator of value-add multifamily apartment communities. Frontline owns and manages approximately 8,000 apartment units with a focus on high growth markets. Prior to Frontline, Collier has served as a financial advisor with both Merrill Lynch and Morgan Stanley where he advised high net worth individuals and families on investment strategies and portfolio management. Prior to working as a financial advisor, Collier was an Infantry Officer in the United States Marine Corps. He completed two tours of duty overseas with one of them being a combat tour in Afghanistan. Upon completion of his time in Afghanistan, he was selected to work in the White House as a Marine representative during the George W. Bush administration. Collier is a graduate of Villanova University.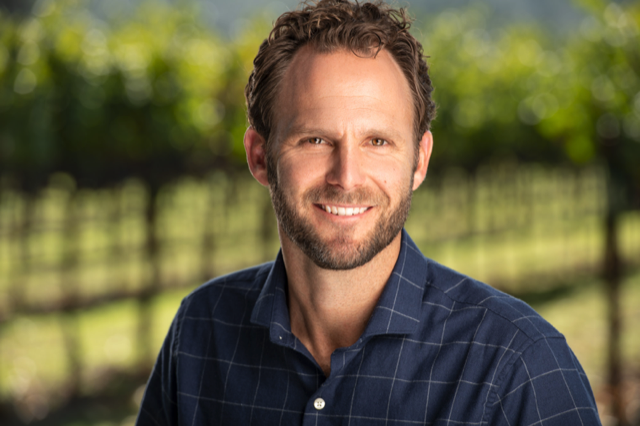 Travis Putnam
Co-Founder & Partner
Travis is a co-founder of Frontline Holdings, an investor and operator of value-add multifamily apartment communities. Frontline owns and manages approximately 8,000 apartment units with a focus on high growth markets. Travis is also co-founder and Managing Partner of Navitas Capital, a venture capital firm focused on technology investments in the real estate and construction industries. Previously, Travis worked as a consultant and investment banker for M&A Capital, a boutique investment bank. Travis holds a degree in Economics from the Wharton School at the University of Pennsylvania with a concentration in Finance and is an active member of YPO Bel Air.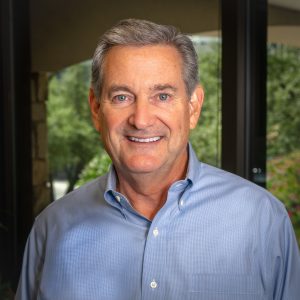 Bill Daves
President of Property Management
Bill manages Anterra's strategic planning, development of new business, client relations, and oversees daily operations. Prior to joining Anterra, he was president of E2M Partners, a private equity firm investing over $400MM in real estate through discretionary funds between 2005 and 2018. From 1987 thru 2004, he was Vice President of Real Estate at Sammons Corporation responsible for investment, development, leasing, and dispositions. Bill earned a Bachelor of Business Administration from Baylor University. Away from the office, he enjoys spending time with his family, traveling, and hunting.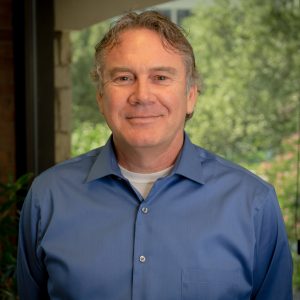 David Mozena
VP of Operations
David is responsible for the supervision of all property management operations. David has twenty-four years of experience in managing properties of all grades including thirteen years at Anterra. Before joining Anterra, David worked for CAMCO Management and Capri Capital Advisors based in Chicago, IL. David worked closely with the Anterra team to reposition 18+ properties. The repositioning projects included upgrading building exteriors, interiors, amenities and improving overall customer demand which added value to the assets. David has property management experience for assets located in major markets in Texas, Missouri, Indiana, California, and Ohio. David began his career in Hotel Management managing several hotels in New Orleans, Austin, and Dallas. David and his family have lived in the Dallas area for 25 years.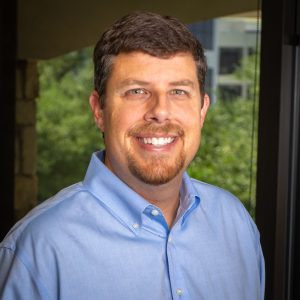 Stephen Hansen
VP/Controller
Stephen is responsible for property accounting and information technology for Anterra and properties under management. Since his employment with Anterra in 2005, Stephen has served as a Staff Accountant, Senior Accountant, and Financial Analyst. Stephen received his undergraduate degree from Texas A&M University and a Master's in Accounting and Information Management from The University of Texas at Dallas. Stephen is a Certified Public Accountant licensed in the State of Texas. In his free time, Stephen enjoys spending time with his family and working on cars.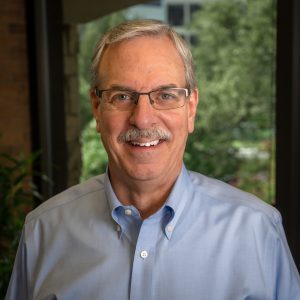 Ken Reichart
Director of Human Resources
Ken is responsible for all human resource practice areas, including recruiting, training, benefits, compensation, employee relations, and compliance as well as risk management. Prior to joining Anterra, he spent 23 years in the restaurant industry as an operator, trainer, and human resource executive. Ken holds an undergraduate degree from Texas A&M University in Biology and a master's degree in Human Resources and Training from Amberton University. He holds a Senior Professional in Human Resources certification from HRCI, and a SHRM-SCP certification from the Society for Human Resource Management. Outside of work, Ken enjoys DIY projects around his home and serving in several ministries at his church. He is married with 2 children and 7 grandchildren.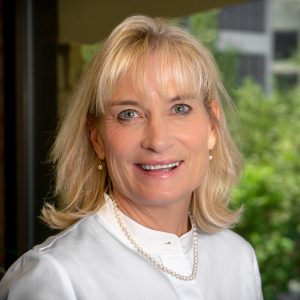 Susan Field
Regional Manager
Susan joined Anterra in 2004 as a Regional Manager. With over 30 years in the property management business, she currently oversees properties in Dallas, Austin, and San Antonio. Susan is responsible for the overall operations and performance for each of her properties. She is competitive and committed; known for her leadership skills, her high energy, and attention to detail. Prior to joining Anterra, Susan held positions at Lincoln Property Company and Fath Properties. Susan received her undergraduate degree from Randolph College. In her free time, she enjoys spending time with her husband, two children, and walking her two Golden Retrievers.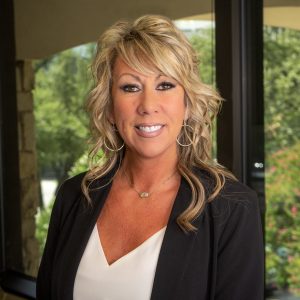 Victoria Leopard
Regional Manager
Victoria joined the Anterra team in 2012. Her portfolio includes garden style and midrise communities that incorporate a variety of markets. She has over 24 years of experience in multifamily operations and offers extensive knowledge in new construction, lease-ups, renovations, and repositioning of distressed assets. Victoria uses her experience and foresight to proactively address details. She leads, trains, and motivates her team with integrity, commitment, and passion.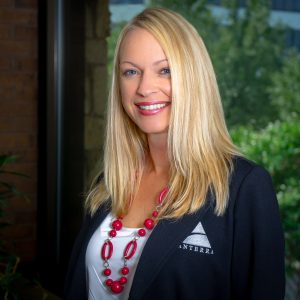 Kristi Hentschel
Regional Manager
Kristi joined Anterra in 2011 as a Regional Manager. She has 18 years of multifamily experience. She is driven by a passion to provide exceptional customer service and to build relationships with her team and residents. Kristi earned her CAM in 2015. Kristi is married and a mom to two busy boys.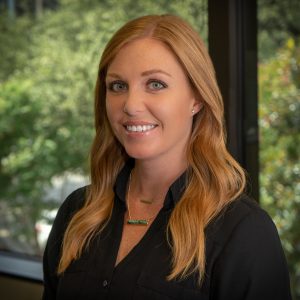 Kasi Elliott
Regional Manager
Kasi joined Anterra in 2006 and oversees the operations of over 1,100 apartment homes. Her portfolio includes market-rate and senior living garden-style residences. Kasi works closely with the Construction Department to assist with management and selection of finishes for unit upgrade projects. Kasi has over 15 years of successful multifamily experience including involvement in new construction, lease-ups, acquisitions, renovations, and repositioning. Outside of work, Kasi stays active with friend and family and spends time at home with her husband and two children.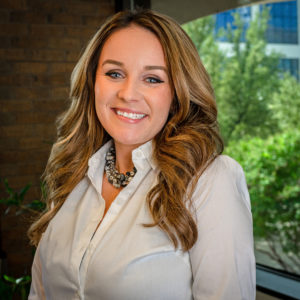 Tiffany Jaime
Regional Manager
Tiffany joined Anterra in 2013 and is currently a Regional Manager. She oversees over 1,000 units located within the North Dallas area. Prior to working in the multifamily industry, Tiffany served in the United States Marine Corps as an Intelligence Analyst where she completed a one-year tour in Afghanistan. Tiffany earned her CAM in 2016. With her energy, experience, and time on-site, she strives to create a highly driven and focused team. Outside of work, Tiffany and her husband stay busy with their 6 children and 1 granddaughter.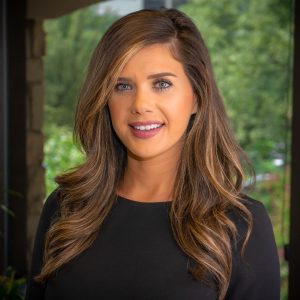 Mckenzie Shaw
Marketing Coordinator and Trainer
McKenzie has been with Anterra since 2012 and is responsible for the administration and management of all corporate and property marketing initiatives. These includes websites, digital and print collateral, social media platforms, online reputation, leasing, and resident retention programs. McKenzie works with the Regional Managers and on-site community teams to establish, execute, and maintain a marketing plan for the properties. McKenzie also provides training for leasing agents within Anterra's portfolio with a focus on strengthening personal and team growth.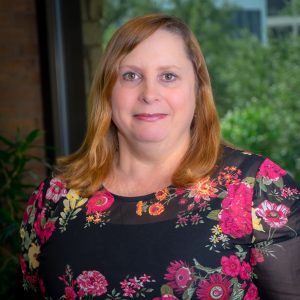 Caron Wendt
HR/Payroll Manager
Caron joined Anterra in 1998 as a Payroll Clerk. She is currently the Human Resources and Payroll Manager. She is responsible for processing payroll for all Corporate and on-site employees, and is the benefits, 401K, and On-The-job-Injury plan administrator. She has over 25 years of HR and payroll experience. In her spare time, she enjoys family outings with her children, grandchildren, and husband.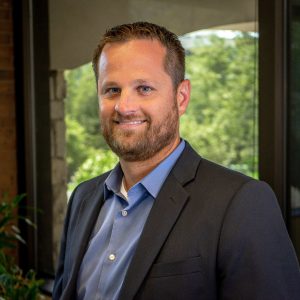 Jeff Burrows
Operations Analyst
Jeff joined Anterra in 2016 and is responsible for asset reporting and property analysis. In addition, Jeff prepares and models annual property budgets for all assets under management. Additionally, he oversees acquisitions, including detailed market studies, underwriting proformas, due diligence, and asset transaction oversight. Before Anterra, Jeff spent four and half years at Waterton Residential where he was responsible for quarterly forecasts and budgets, due diligence, and property reporting. Prior to Waterton, Jeff was an asset manager for Iron Creek Ventures and responsible for real estate assets across the country. Jeff has just under ten years of professional real estate experience and has overseen due diligence on 25 communities totaling over 8,500 units since 2012.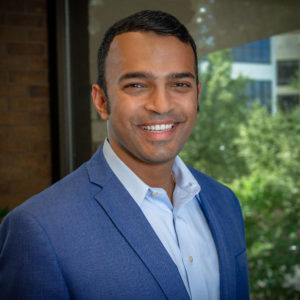 Rohan Joseph
Asset Manager
Rohan joined Anterra in 2018 as an Asset Manager. He assists with execution of asset management strategies, analytics, reporting, and repositioning plans. Prior to obtaining an MBA, Rohan was an Engineer at Valero Texas City Refinery. Rohan holds a BS in Chemical Engineering from the University of Texas – Austin and an MBA from Southern Methodist University. Outside of the office, he enjoys working out, playing sports, and running with his dog.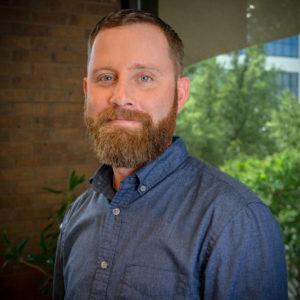 Erik Janush
Project Manager
Erik has 14 years of multifamily experience. Prior to joining Anterra, he spent 11 years with Westdale Asset Management. At Westdale, he started as a make-ready technician and worked his way to Senior Maintenance Supervisor. Upon starting with Anterra, he took on a property under renovation as the Maintenance Supervisor before transitioning into the Senior Maintenance Director for three Anterra properties. As Project Manager, Erik oversees the unit upgrade process in addition to assisting with other construction projects. He is pool certified and EPA certified. In his spare time, he enjoys time with his family, hunting, and occasional time out on his Harley.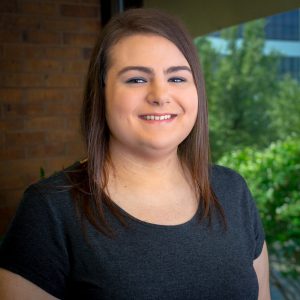 Michelle Martin
Senior Staff Accountant
Michelle joined Anterra in December 2012 and is currently a Senior Staff Accountant. Michelle prepares monthly financial statements in addition to other daily accounting activities and provides property management software support. Michelle graduated from The University of Texas at Dallas with a bachelor's degree in Accounting. In her spare time, she likes to spend time with friends and family and watch movies.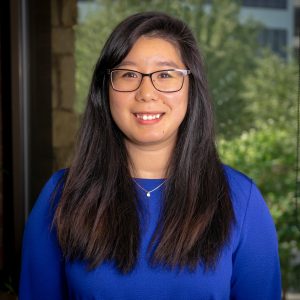 VICTORIA NGO
Staff Accountant
Victoria joined Anterra in February 2014 as an Accounting Clerk. Victoria was promoted to Staff Accountant in August 2014 and she oversees the accounting for 15 properties. Victoria's duties include the day-to-day accounting functions for those properties such as cash management, balance sheet reconciliations, and preparation of financial statements and lender draws. Victoria graduated from The University of Texas at Dallas with a Bachelor of Science Degree in Accounting. In her spare time, Victoria likes to travel and spend time with friends and family.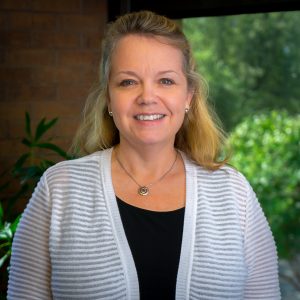 Jane McBeth
Sr. Accounting Clerk
Jane joined Anterra in March 2016 as an Accounting Clerk. She handles daily AP processes which include reviewing, approving and paying invoices, enters/posts journal vouchers, and sets up new vendors in addition to other accounting responsibilities. When not at work, Jane enjoys spending time with her family, traveling, and going to the movies.
Renata Batiste
Accounting Clerk
Renata started at Anterra in 2017 as an Accounting Clerk. She is responsible for inputting and verifying invoices, entering journal vouchers in the database, matching invoices to checks, filing documents, and performing a variety of general accounting tasks. In her time away from work she enjoys traveling, going to eat, and watching her son play sports.